Testing/publishing your project - Android devices
Testing/publishing your project is very easy, here are the steps to do so:
First, make sure you downloaded and installed the Spark AR player on your mobile device, you should be able to find the app on the Android Play Store.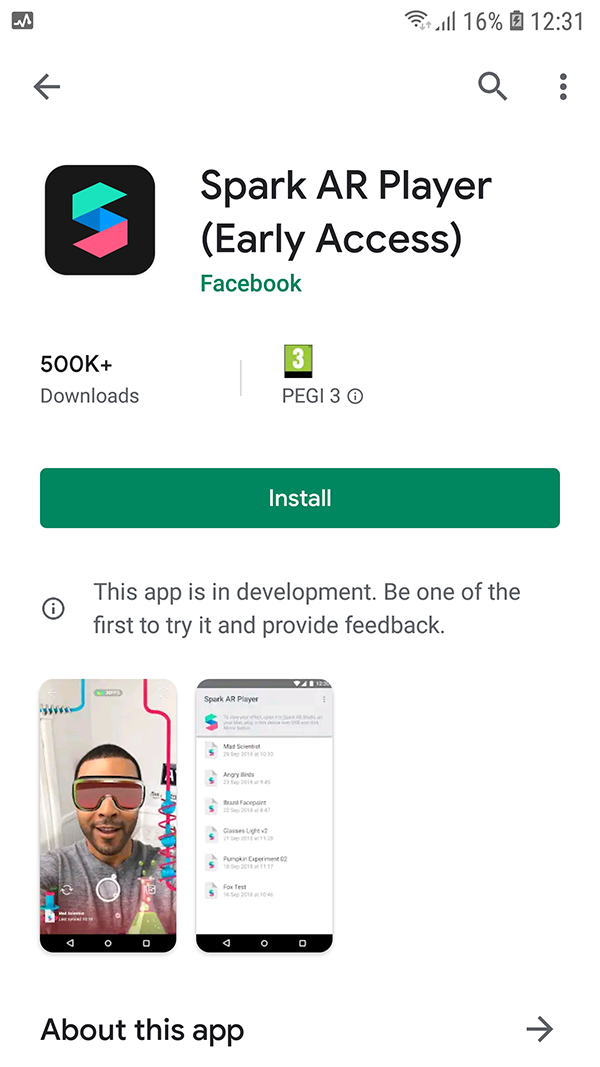 When opening the app for the first time you will be asked to grant the app access to your microphone, camera and gps location.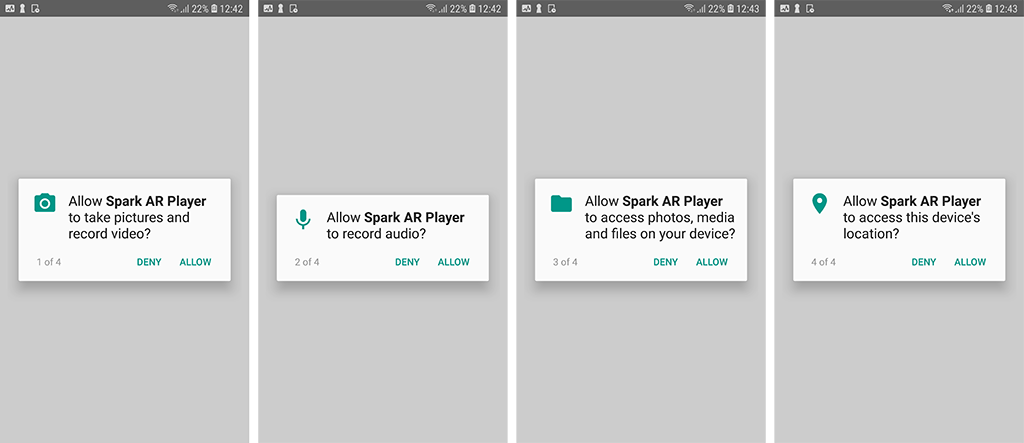 You will also need to turn on developer mode and USB debugging.Instruccions on how to enable developer modeand USB debugging are found here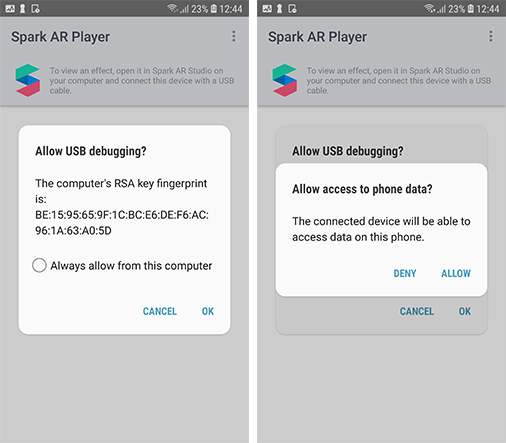 Uploading your content to your device
The process of uploading your content to your device is fairly simple, once you plug your phone onto your computer, you should be able to find your device listed under the "test on device" option. You just need to press the "Send" button.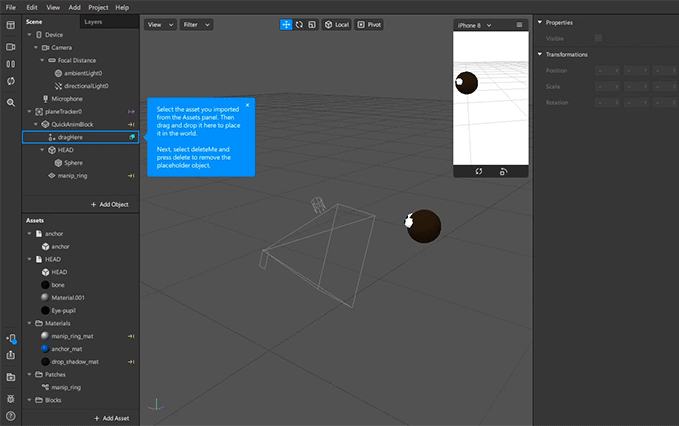 You should be able to test your project as soon it is done uploading.